When setting up POWR Job Board there are two ways to receive applications. The options are set up in the Content section of the POWR editor. Locate the Send Applicants To field found in each individual job details section.
1. Email Address
Entering an email address into the field will allow applicants to email you directly.
2. Link
If you have a page on your site where users can go to apply for the job, you can add the URL to the page here.
Alternatively, you can create an application using POWR Form Builder and use the shareable view link to send applicants directly to the form.
To create an application using POWR Form Builder, head over to this link: Form Builder
To get the share link for the form, check out this article: How to share a Plugin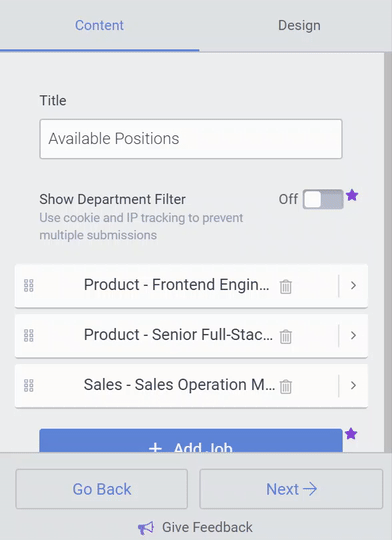 This example shows how the redirect to a POWR form works: