Getting Started
POWr Galleries are a quick easy way to display photos and videos on any website. You can add captions, blocks of text, links, and even buttons to collect payments.

To create a new gallery, log in to your POWr.io account, click on Create New, and select Media Gallery from the popup. Or just click here. A new page will appear where you can create your gallery.
The POWr Editor will appear on the left hand side of the screen. Here is where you will customize the content and design of your gallery. Once you're ready, you can add your gallery to your website, share it on social media or in an email, or just save it for later in your POWr account.
Basic Setup 
Adding an Entry
POWr Galleries come with several default entries. You can remove these in the POWr Editor by opening the Content menu, and clicking the Trash icons in the top-right corner of each entry.
To add a new entry, click the Image, Video, or Text buttons. This will create a new photo, video, or text-only entry to your gallery.
Common Questions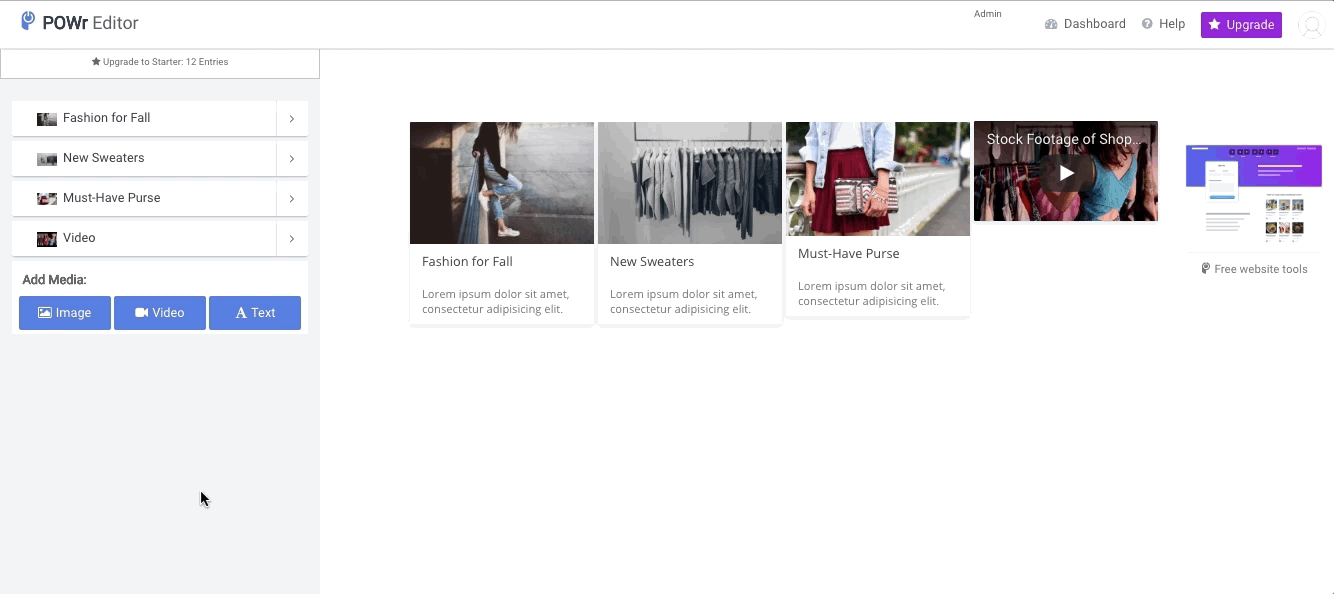 Enable Social Sharing
POWr Galleries allow your visitors to share entries on their own social media accounts, like Facebook, Twitter, and Pinterest. To turn on social sharing, open the Design tab and select Layout. You should see a toggle for Make Entries Shareable. Turn this on, and social sharing buttons will appear beneath each entry on your Gallery.
Note: This is a premium feature and requires a Pro or Business upgrade.
Common Questions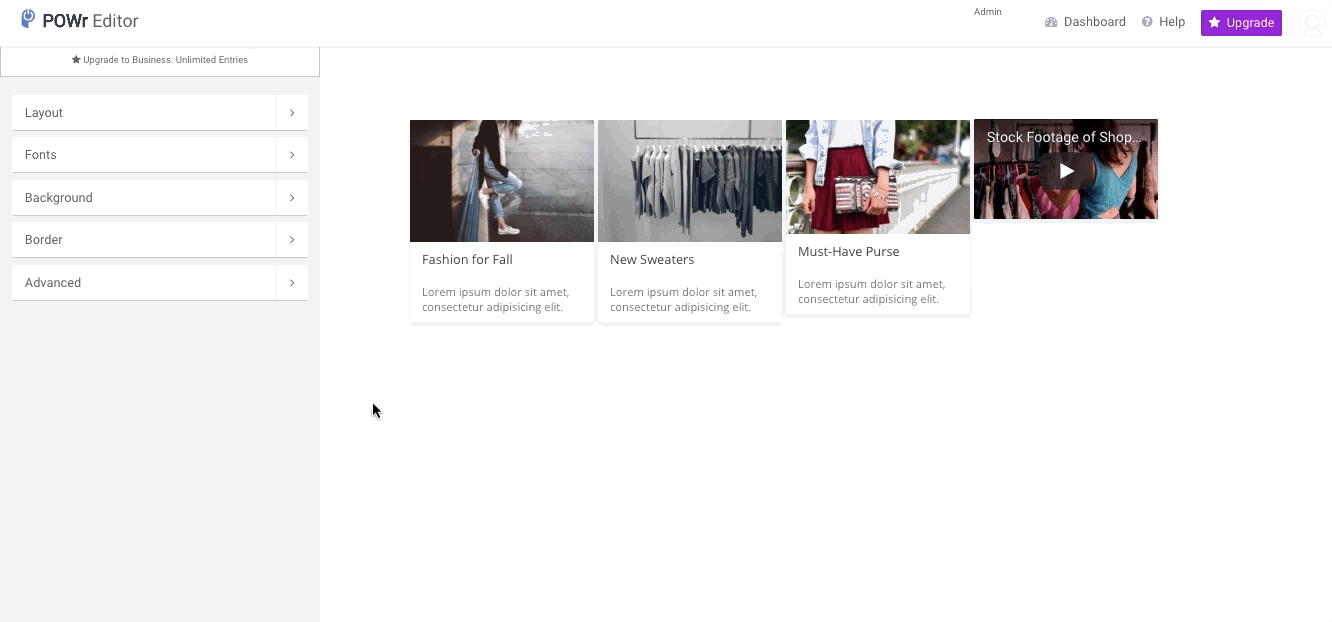 Advanced Options