POWR Popup is a flexible tool for creating popup messages on a webpage. Popup lets you do the following awesome things:
Create Email Capture Popups
Capture more leads and grow your email list by using a Collect Emails template. You can easily adjust your layout, colors, text, fields, button, and more. You can also create your own email autoresponder that will get sent to new sign ups. Find this under Controls > Emails.
Keep Visitors on Your Site
A great way of keeping visitors on your site is by giving them a special offer just as they start to leave. This is typically called an exit intent popup. To create your exit intent popup, first select your preferred template in the Template tab, then in the Controls tab, go to Schedule & Triggers and select As Visitors Start to Leave.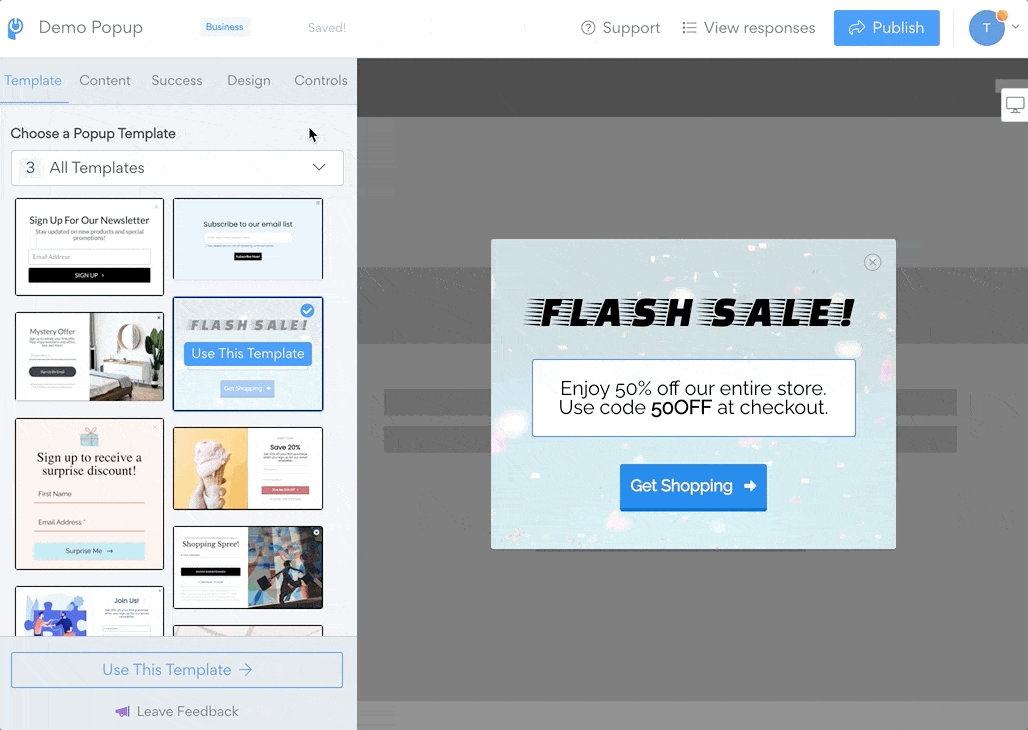 Get more followers, boost conversions, or post a survey
You can embed POWR Social Media Icons and Countdown Timer apps inside your Popup to customize your messaging and call-to-actions even more. Some popular use cases are:
Use Social Media Icons to grow your social following.
Embed a Countdown Timer to announce the beginning or end of a special promo sale.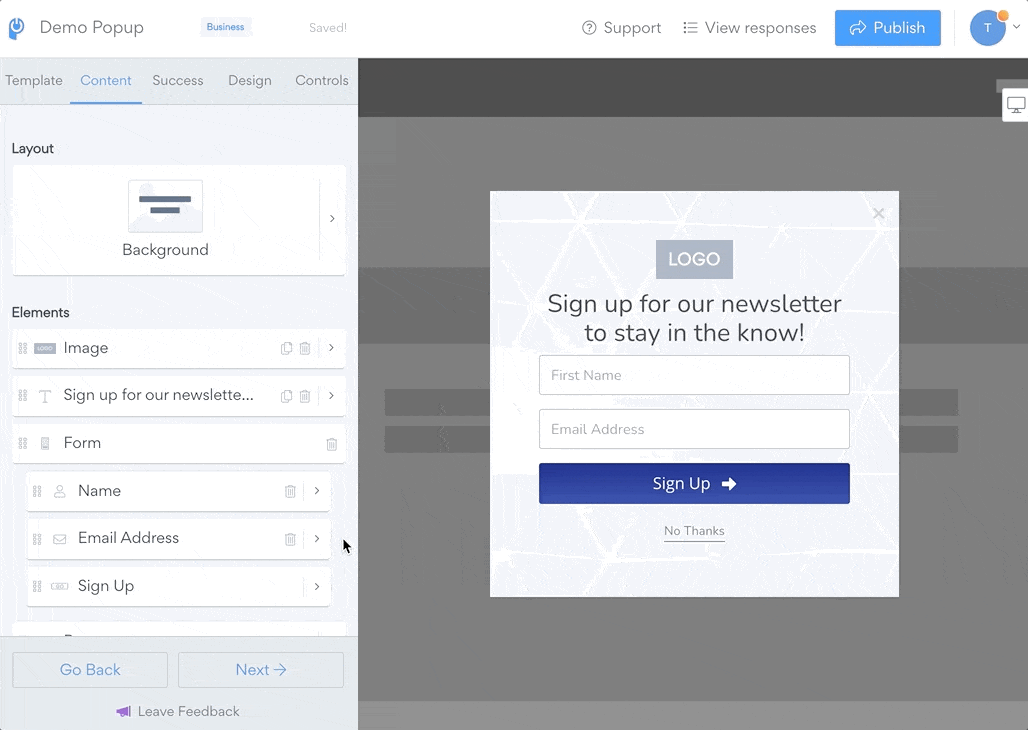 Click Add Element and select one of the POWR Apps.
Note: You will need to separately edit your embedded app by clicking the Edit button above the inserted app.
Create a Spin to Win Promotion
Spin to Win is no longer available as a feature of Popup. However, Spin to Win is available as a separate POWR app. Create your own here: https://www.powr.io/plugins/spin-to-win/standalone
Spin to Win is an excellent way to give your visitors a chance to win discounts on products in your online store! They enter their email address, spin the wheel and are in with the chance of winning a discount. It will help you get more sales, all while collecting new contact information from customers so you can grow your mailing list.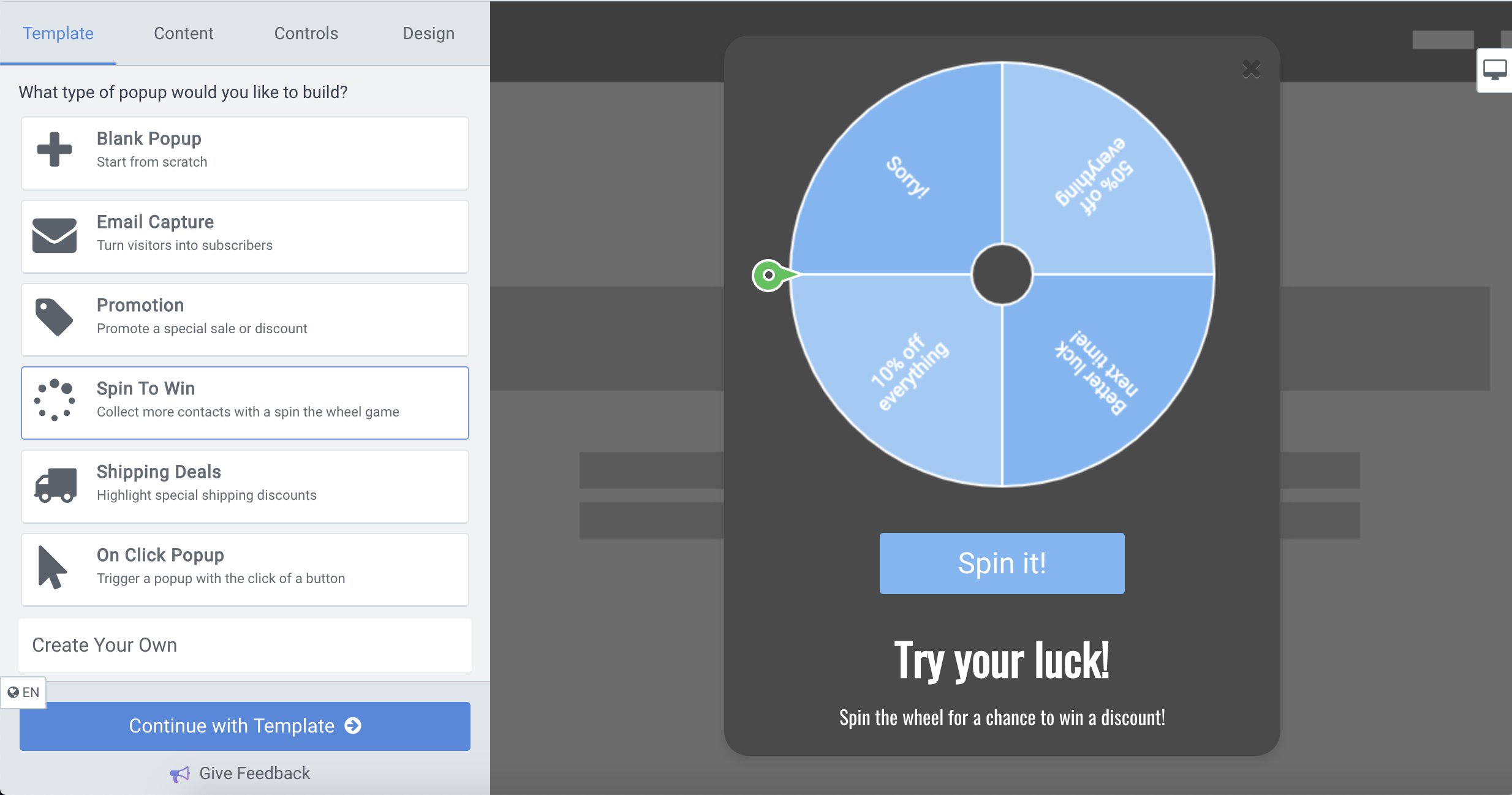 Read more about setting up your Spin to Win promotion here.
FAQ:
I can't see my Popup app in the POWR editor. What should I do?
I can't see my Popup app on my live website. What should I do?
How can I add a coupon code to a POWR popup?
You can add a Coupon element to your main popup in your POWR Editor > Content > Add Element. You can also add a Coupon element to the success screen of a popup that includes a form in POWR Editor > Success > Add Element. The coupon will be added to the popup, not the attached autoresponder email.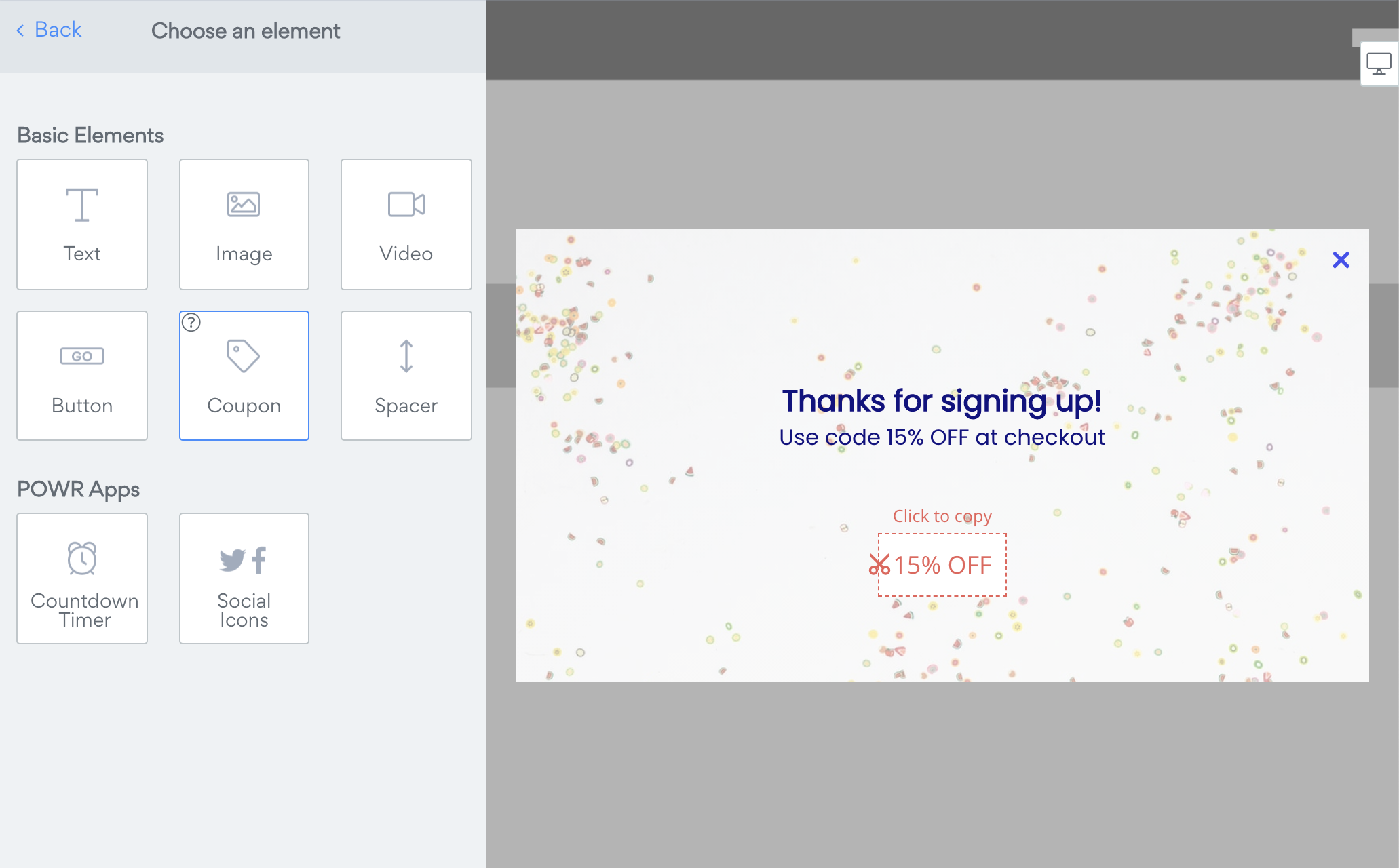 How can I attach a PDF document to a POWR popup?
You may add PDF as an attachment to your popup's Autoreponder email.

If you wish to do so, please insert a download link using the steps shown in this screenshot:




Once this is done, make sure to click Save in your POWR Mail Editor and Publish in your POWR Dashboard to save your changes.
Does POWR Popup work on all websites?
Unfortunately, no. Unlike other POWR apps, there are certain platforms and site-builders that will not support POWR Popup. Please see this article for information on which sites are compatible with POWR Popups: Can I use Popup on my site?
Adding left, right, or background images to POWR Popup
To customize popup with your own images, please follow the steps below:
Open Popup settings
Select a template
Click on the "Content" tab
Open the "Layout" section
Scroll down a little bit and you will see the place where background images can be added
Press on "Replace the image" button
You can also add an Overlay with transparency to match your Popup's aesthetic
Publish the app to save the changes



​




​

Receiving email notifications when a visitor leaves their email on the popup

To receive an email notification:

1. Open the POWR Editor for your popup.
2. Go to Content > Emails.​
3. Add your email in the Send Submission Notifications to: field.​
4. Click Done > Publish to save your changes.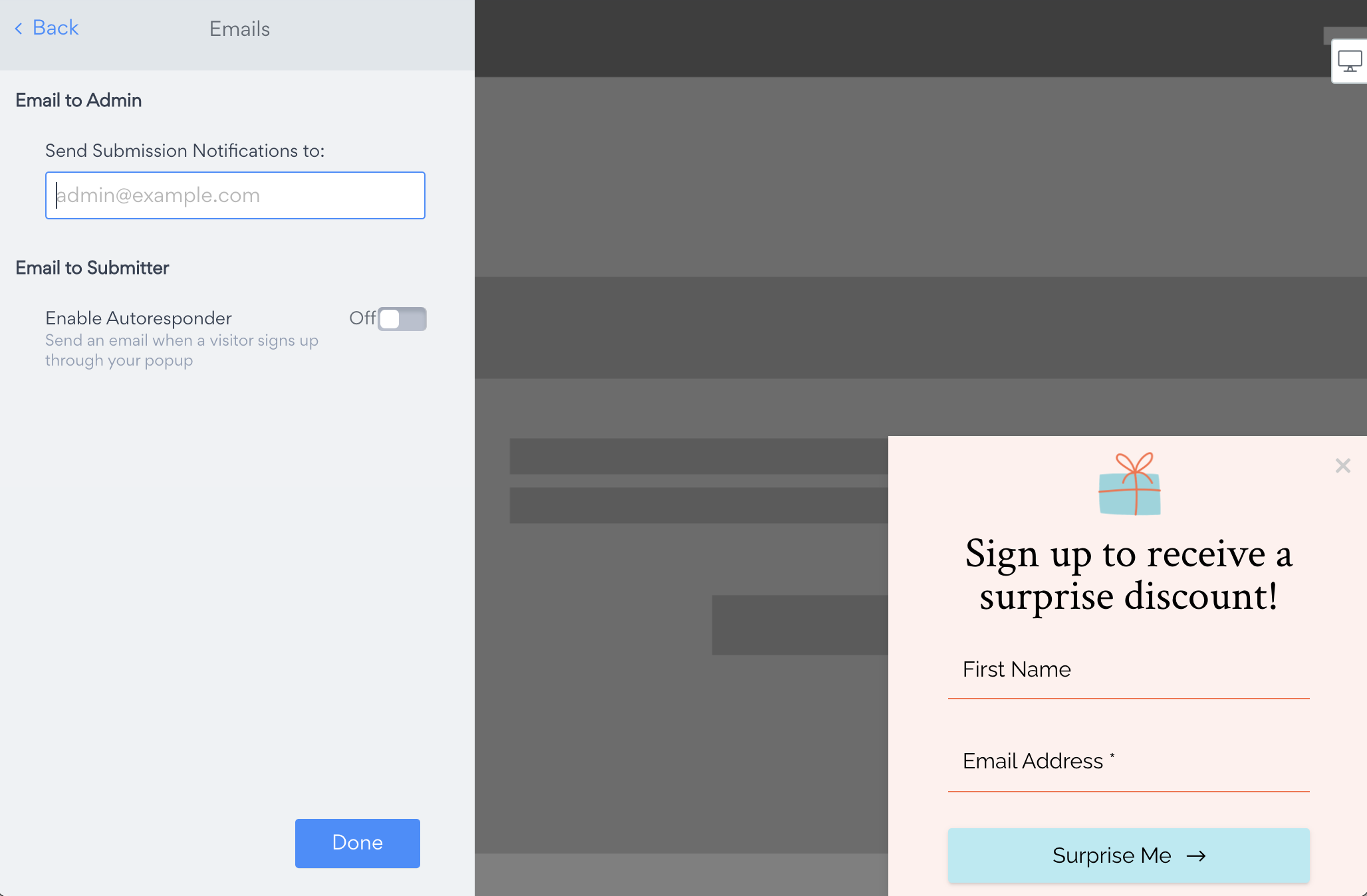 Changing the me​ssage in the POWR popup
To change the message in your pop up, simply follow these steps:

1. Open your App Dashboard;
2. Go to the Headline element;
​

3. Type in the new text into the Headline field;
​


4. Go back to the Content section and go to the Text element;
​


5. Type in the new text into the Content field;
​


6. Click Publish to save your changes.