POWr Popup is a flexible tool for creating popup messages on a webpage. Popup lets you do the following awesome things:
Add powerful Call-to-Actions to Popup
POWr Popup provides basic elements to create simple, straightforward call-to-action Popups. In the Content tab, click + Add Element to see all available elements. 
Add Images, Buttons, and simple Text elements to your Popup. Remember to use one call-to-action. In our example, "Shop Now" is the call-to-action and links to the page, where the user can shop the new collection.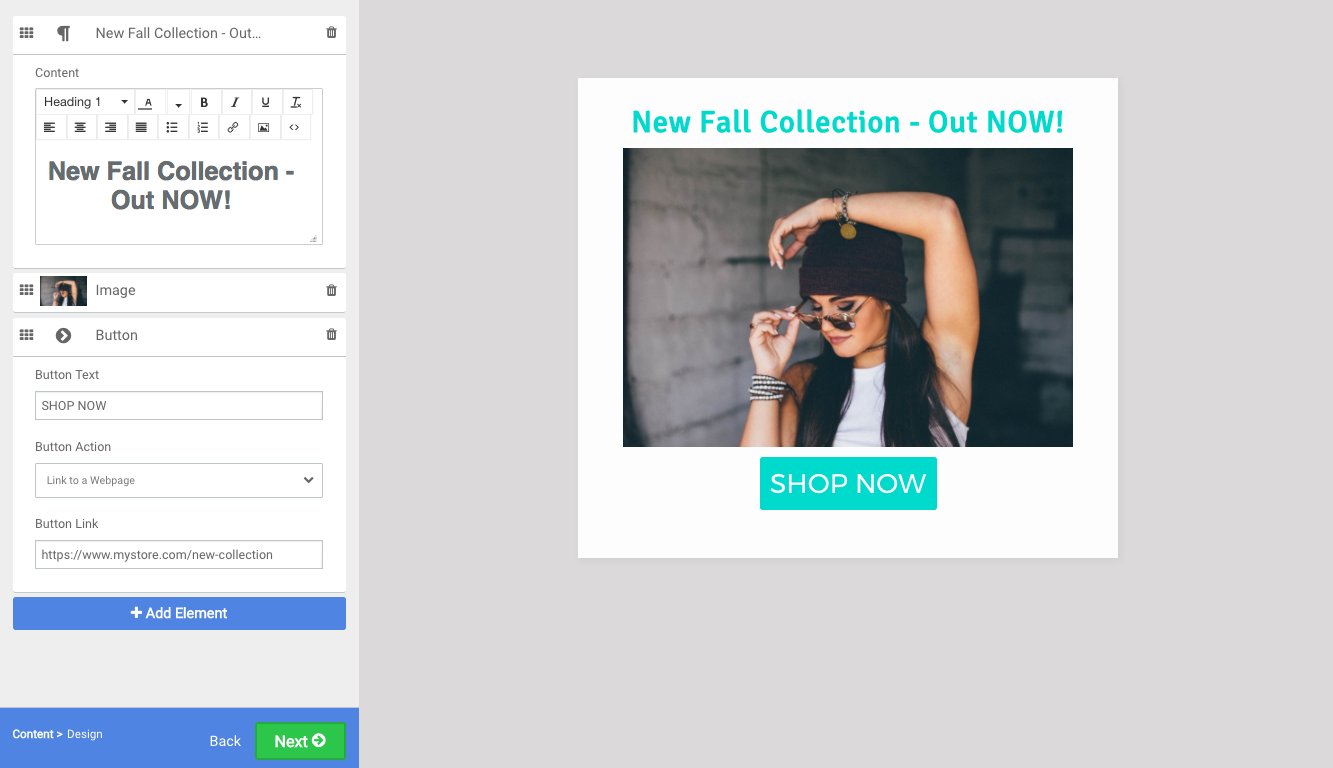 Capture emails to grow your mailing list
Popup has a built-in Email Input element. Use it to capture email addresses when your visitors enter or leave your page.
Emails entered in your Popup email field will be collected in a Form Responses dashboard from where you can export your collected names and emails to a spreadsheet.
You can also sign up for email alerts and add addresses to a list directly in your email client.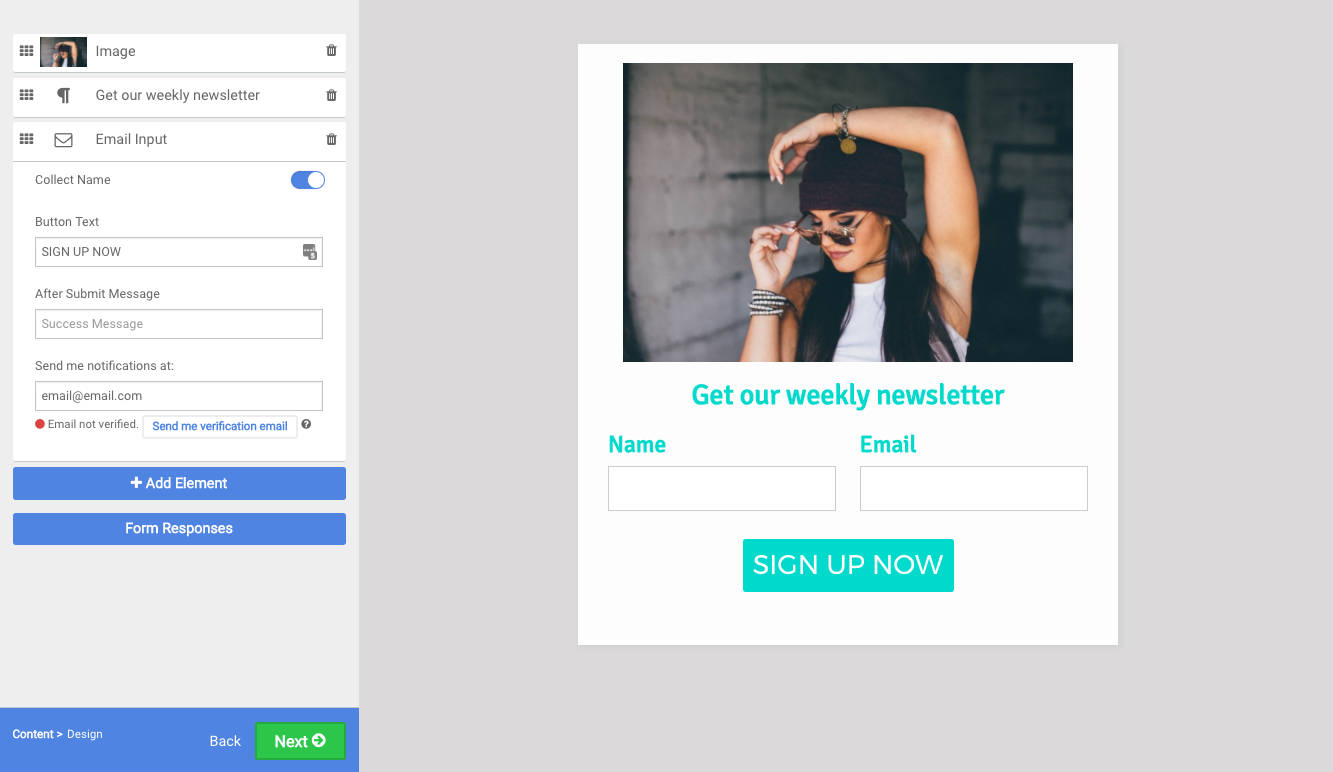 Get more followers, boost conversions, or post a survey
You can embed any POWr Plugin inside your Popup to customize your messaging and call-to-actions even more. Some popular use cases are:
Use Social Media Icons to grow your social following.
Embed a Countdown Timer to announce the beginning or end of a special promo sale.
Add a Form Builder to create a feedback survey to display when a customer is leaving your site.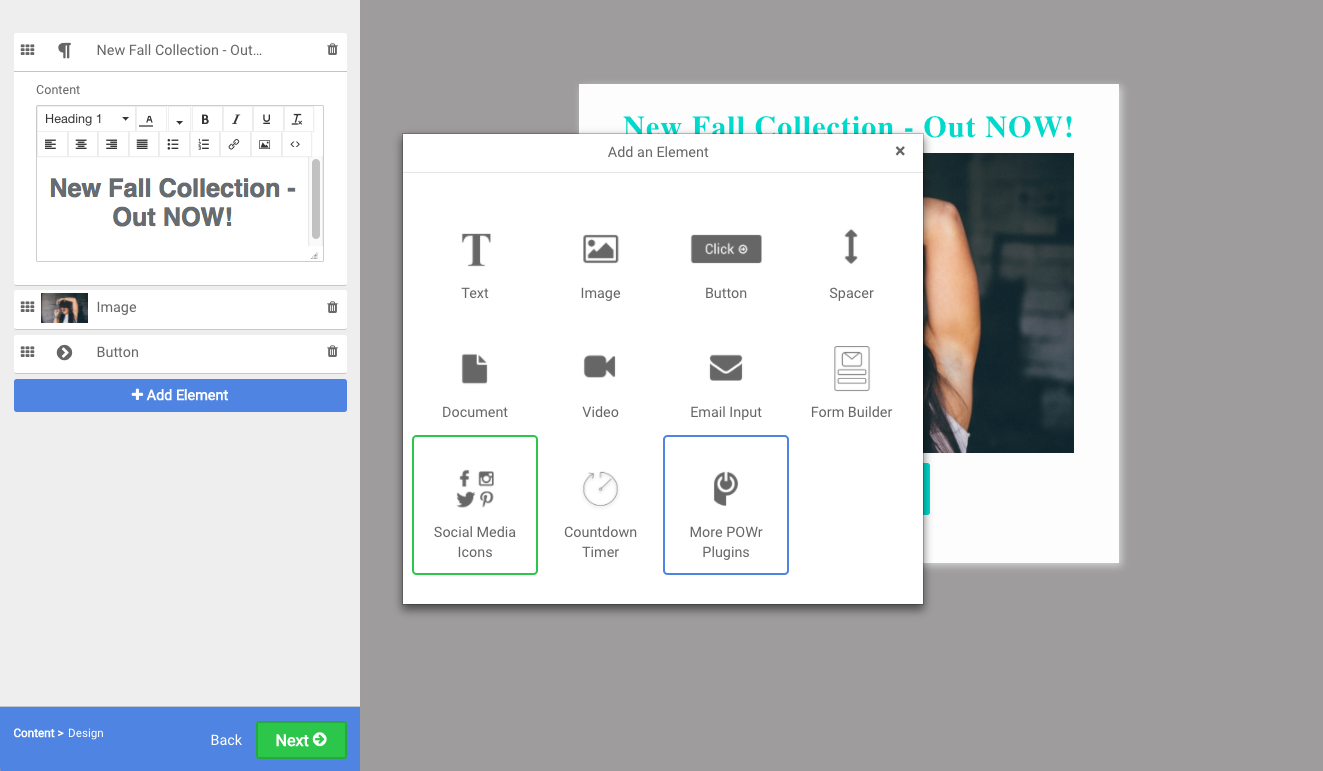 Click + Add Element and select one of the recommended Plugins, or click More POWr Plugins to see additional options. 
Note: You will need to separately edit your embedded Plugin by clicking the Edit button above the inserted Plugin. 
Does POWr Popup work on all websites?
Unfortunately, no. Unlike other POWr Plugins, there are certain platforms and site-builders that will not support POWr Popup. These include Wix, Facebook, GoDaddy, Google Sites, iBuildApp, Moonfruit, Webs.com, and any site where elements are added via iFrame.