1. Where to upgrade
There are many ways you can upgrade a App or your account:
Click the purple "Upgrade" button on your User Dashboard.
Hover over a App you'd like to upgrade and click the purple upgrade star.
Go to the Pricing page and search for a App to upgrade, or click the Business upgrade link to upgrade your account.
You can also upgrade by clicking "Upgrade" in your POWR Editor.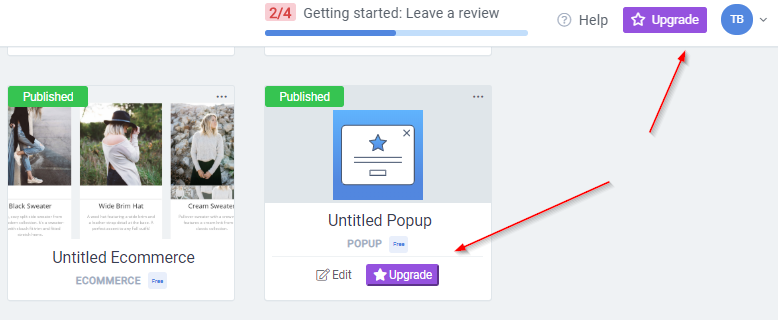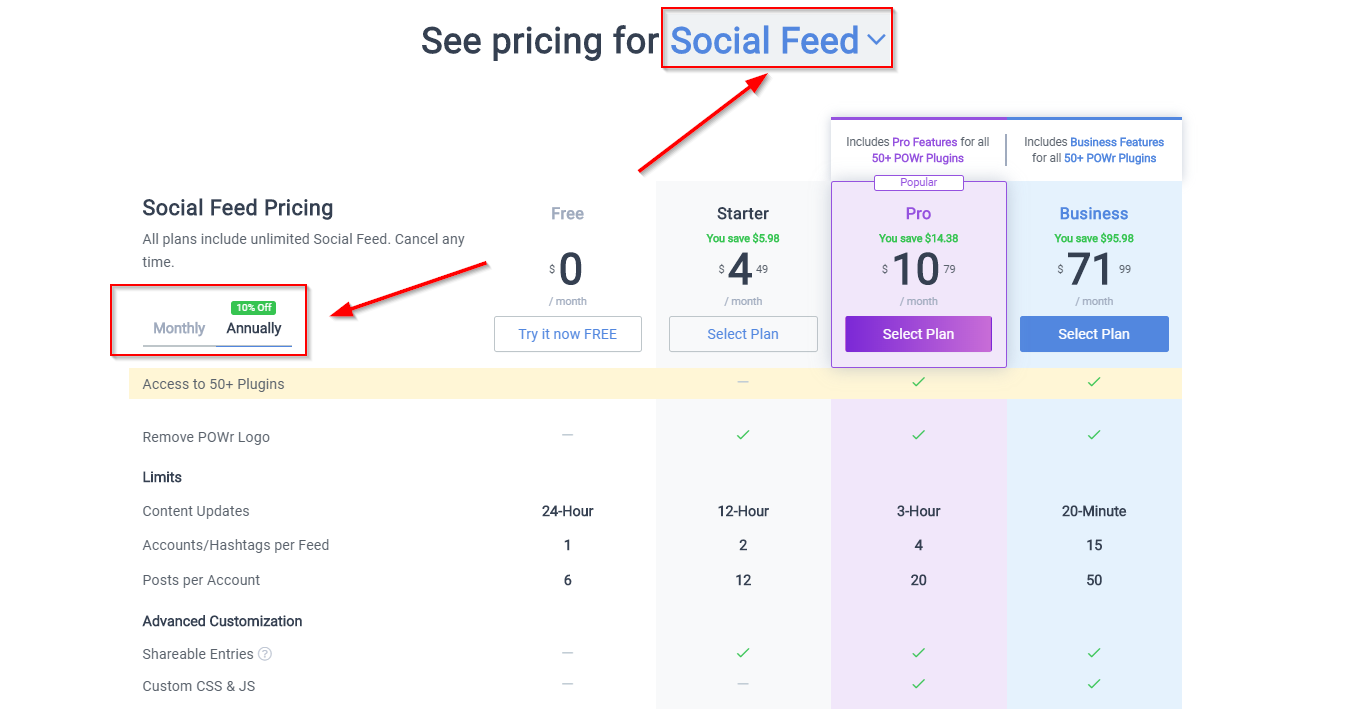 2. How to upgrade
Choose the plan you want to upgrade to - Starter, Pro, or Business.
Choose your billing cycle - monthly or yearly.
Enter your credit card details, or pay with PayPal, and Confirm Payment.
Enjoy a sense of pride and accomplishment!
Your app is instantly upgraded. Still don't see the upgraded features in your app? Double-check that you upgraded the correct app and chose the correct plan. Our support team is happy to help if you have any issues using the features from your newly purchased plan.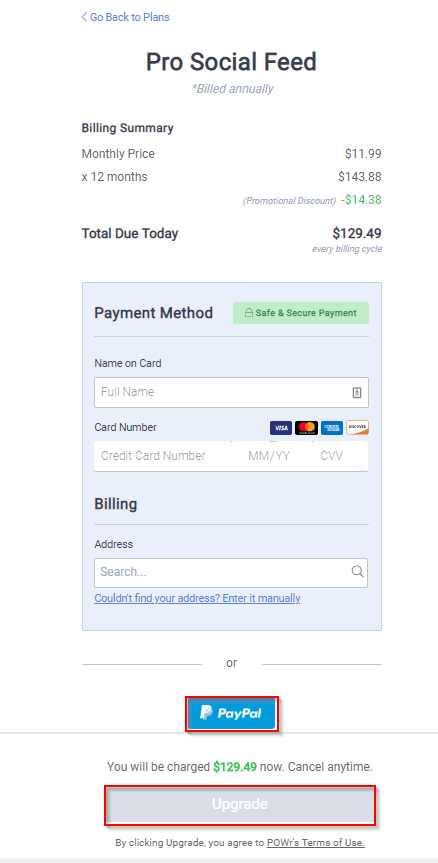 3. What upgrading does
Upgrading your App or your account will instantly:
Unlock additional advanced features for your upgraded App(s).
Eliminate all POWR logos and watermarks from your App(s).
Provide access to premium POWR support.